Questions and Answers about Forestry Investments
The popularity of forestry investments has grown in recent years. This is the result, among other things, of the long-standing low interest rate environment and the sharper sustainability objectives of asset owners.
Forest real estate is a stable and relatively uncorrelated asset class that diversifies the risks of an investment portfolio. Forest properties constitute an asset that asset owners expect to maintain its real value during periods of inflation and economic turmoil.
Forestry related investments as an opportunity set, with their merits as well as their challenges, have become a hot topic. United Bankers' specialists Seela Sinisalo, Jyri Hietala, Kari Kangas and Matti Lehtipuu answer frequently asked questions in this article. They have broad and deep expertise in forestry management, the forest industry sector as well as sustainability.
Do you want to get in touch with our experts? Their contact details can be found at the end of the page.
1. When it comes to the sustainability of forestry, certification standards are often a topic.
– What is forest certification and what is its objective?
JYRI HIETALA, KARI KANGAS:
Forest certification is a tool for verifying an ecologically, economically and socially sustainable use of forests. Internationally, there are two main certification frameworks, FSC® and PEFC™, both of which have their own criteria for demonstrating sustainability. Compliance with the certification criteria for forestry related measures are assessed in audits carried out by a third party. 99% of the properties owned by UB's forestry funds in Finland and the Baltics are certified with a PEFC certificate and 76 per cent with an FSC certificate.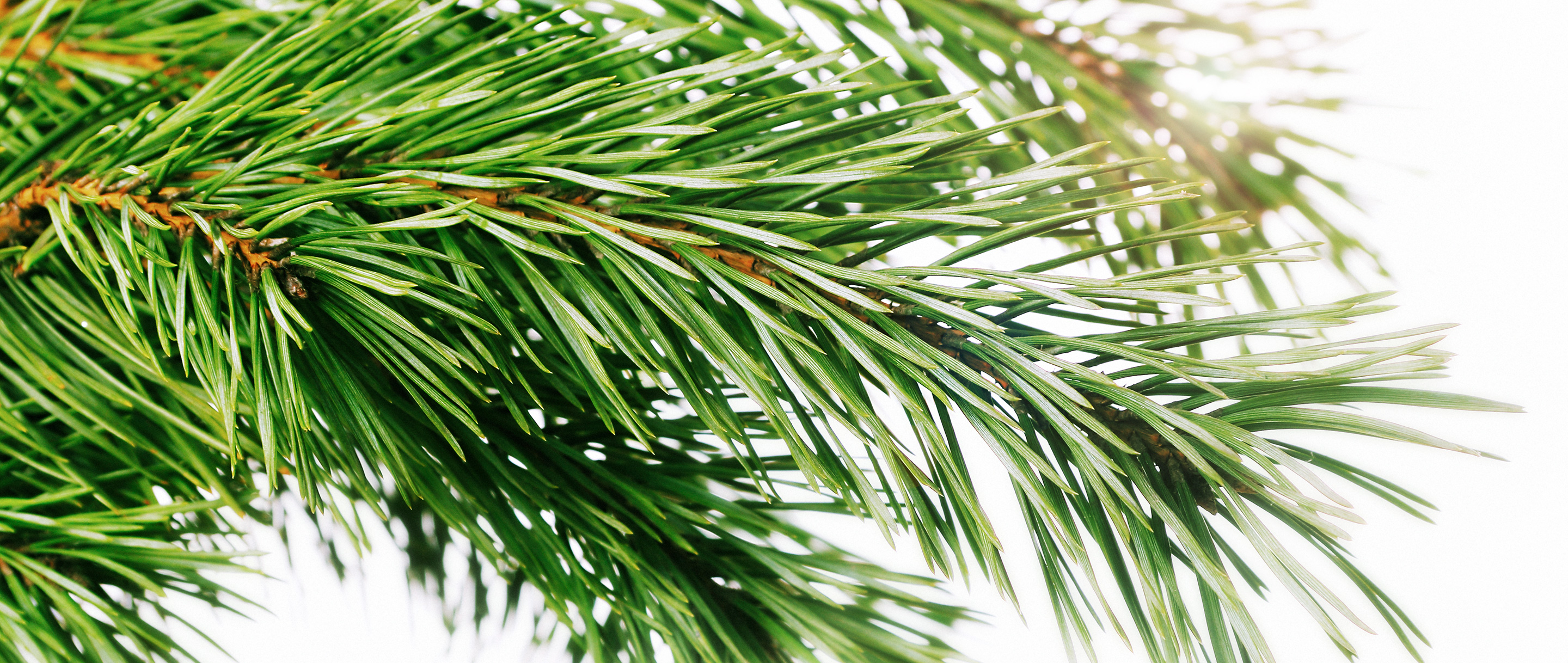 FSC is a global certification system established for forests and forest products by the Forest Stewardship Council, used mainly by environmental and nature conservation organisations. PEFC, on the other hand, is a system supported by forest owners' organisations and the forest industry. There are no significant differences in the criteria of the schemes, albeit FSC placing more emphasis on environmental protection and related issues. Approximately 85 per cent of Finland's forests are PEFC certified and close on 10 per cent are FSC certified.
2. The European Union is preparing regulation aimed at mitigating climate change and the restoration of biodiversity, which will also have an impact on property owners – how do you assess this new regulation from the asset manager and asset owner point of view?
JYRI HIETALA, KARI KANGAS:
As part of the EU Green Deal programme, a regulation is being prepared to address these challenges. The EU Taxonomy and Sustainable Finance Disclosure Regulation as well as classification system, or taxonomy, will define criteria for sites that can be included in green funding. At the heart of the EU biodiversity strategy is the prevention of deforestation. The LULUCF (land use, land use change and forestry) regulation aims to mitigate climate change according to criteria for carbon sinks and emissions in the land use sector.
3. Are you well prepared for the new EU regulation?
JYRI HIETALA, KARI KANGAS:
Since their inception, all UB's forestry investment vehicles have made a commitment to sustainable forestry, including by means of certifications, and their operations will be audited to meet EU regulatory requirements as necessary. In the SFDR classification according to the EU taxonomy, UB's funds investing in direct forest real estate seek classification as sustainable investment products (Article 9). At the beginning of this year, the so-called climate criteria of the EU taxonomy were passed. Going forward, in addition to annual carbon balance calculations, long-term climate impact measures are required for the funds in this framework. During the current year, the publication of the environmental criteria are included in the taxonomy, as well as a more detailed interpretation of the conservation obligations sought in the Biodiversity Strategy, where country-by-country burden-sharing measures are expected. Consequently, it is still premature to assess the possible effect or any practical measures to be required.
4. What practical measures do UB's forest funds take to safeguard biodiversity today?
JYRI HIETALA, KARI KANGAS:
We consider biodiversity in a practicable manner by the natural management of economic forests and the protection of forest ecosystems. In order to ensure ecological sustainability in UB's forest funds, we plan and implement forest management with regard to the natural values of the environment. In logging, this includes allowing for permanent conservation of trees as well as preserving decaying trees in the felling area. Trees left standing in the logging process enable nesting opportunities for a variety of avian species.
We manage forests in accordance with the requirements of the FSC certificate to increase diversity by providing habitats for organisms that thrive in cultivated forests. This may require prescribed, controlled burn. Other voluntary measures to safeguard biodiversity in economic forests include the long-term objectives defined in UB's forest funds to double the share of deciduous forests owned in Finland to 20%, and the promotion of continuous forest cultivation on lush peatlands. UB's forest funds protect at least 5% of the forest area of all FSC-certified properties. With current holdings, this means almost 5,000 hectares of strictly protected forest area under FSC. In addition, UB's forest funds have linked high-value sites to voluntary protection, primarily through the METSO conservation programme.
In 2021, UB's funds established four new protected areas totalling approximately 572 hectares.
5. Will the amount of trees increase in UB's forest funds?
JYRI HIETALA, KARI KANGAS:
Economic sustainability of UB's forest funds is within expectations, as the long term growth of the trees exceeds logging, which will increase timberland assets. In FSC-certified forests, the requirement arrives from the certification criterion regarding economic sustainability, i.e. felling must never exceed sustainable logging plans calculated on a ten-year basis. The level of sustainable logging will be determined by the growth category distribution of the trees. UB's forest funds comprise both young and mature forests properties, which means that a sustainable logging plan remains well below the growth rate of the trees. From a rational economic perspective, it is simply not worthwhile to replant trees that have significant value growth potential remaining.
Where possible, UB's forest funds favour upper thinning, which typically increases the total growth of forest trees during the rotation period. The carbon balance calculations calculated for UB's forest funds for 2021 show that the total felling was well below the combined growth of forest trees, i.e. the forests as a whole acted as carbon sinks.
6. How will the new regulations affect the demand for timber? Is there a market for forests in the future?
MATTI LEHTIPUU:
We do not expect the forthcoming regulation to affect the demand for wood. Instead, it can have a limited impact on the supply of wood. In the long term, the demand for wood will increase with the transition from fossil raw materials to renewable raw materials. Wood bends to many shapes, and in the future, the products of the forest industry will offer good alternatives to replace plastics, for example.
7. Will the EU green transition increase demand for certified and/or sustainably grown wood?
MATTI LEHTIPUU:
Due to an increased awareness of responsibility and the environment, the demand for certified and/or sustainably grown wood is increasing. Consumers, responsible industrial end-users and investors are already demanding that we source raw materials for industrially manufactured products in line with sustainability principles. In forestry, this can mean raw materials sourced from FSC or PEFC-certified forests. Leading certification schemes take into account not only nature values or biodiversity, but also the geopolitical environment. As an example, FSC expelled Russia from its certification scheme following the aggression in Ukraine.
8. How do we support the forest industry "green transition" in product development?
MATTI LEHTIPUU:
The green transition is visible in many new forest industry products. Many traditional forest industry by-products ended up burned, but now we can use them as many more refined products to replace fossil raw materials. As an example, we can develop lignin, a by-product of pulp manufacturing, into a substitute for fossil graphite for electric car batteries. We are now seeing lignin based adhesives, insulating materials, packaging materials and many other products to accelerate the green transition.
The forest industry has also made progress to promote carbon-sequestrating wood construction, especially in public construction projects. It has developed new engineering products that enable the manufacture of versatile building elements for multi-storey construction. Pulp has become a new raw material to produce textile fibres that can replace cotton or synthetic fibres, which reduces the heavy burden on our ecosystem from the manufacture of non-renewable textile fibres.
Finland and the Nordic countries are at the forefront of the development of new and innovative forest industry products.
9. How does the carbon footprint of a forest fund differ from that of an equity fund?
SEELA SINISALO:
We compile annual carbon balance calculations for United Bankers' forest funds. We use this approach in our forest funds because, in addition to some carbon emissions from forest management, wood growing in forests and forest soil also bind carbon from the atmosphere. A simple examination of the carbon footprint and carbon emissions would therefore not give a full picture of the carbon balance of forest funds.
The forest fund's carbon balance calculations compiled by the design and consulting company AFRY take into account carbon that binds to forest trees and soil, as well as carbon emissions from forest management, logging and transport. In addition to these, carbon bound to wood-made products and emissions from the manufacture of these products, as well as the replacement effect of wood's fossil and other raw materials, for example as energy, is taken into account. The forests of UB's forest funds are a significant carbon stock and carbon sink. In 2021, the total carbon impact of the funds' forests was approximately 378,800 tCO2, i.e. the forests of the funds and the use of wood from them helped to bind the average carbon emissions of 36,800 Finns (an average of 10.3 tCO2 per inhabitant) from the atmosphere. The carbon calculation of forest funds is described in more detail in the Responsible Investment Report » 
10. How does UB consider the UN Principles of Responsible Investment in its funds?
SEELA SINISALO:
United Bankers signed the UN Principles of Responsible Investment (PRI) in 2012, thereby committing itself to complying with the principles. In accordance with this, UB's investments take into account environmental, social and governance factors in their investment decisions and in the monitoring and reporting of fund investments. This is explained in more detail in United Bankers' principles of responsible investment ».
United Bankers reports annually to the UN PRI, which assesses how the company has managed to develop its responsible investment policies in line with UN recommendations.
11. How does UB take the UN Sustainable Development Goals into account in its investment vehicles?
SEELA SINISALO:
UB monitors how investments contribute to the fulfilment of UN Sustainable Development Goals. Impact Cubed, a partner for the evaluation equity and fixed income funds, annually analyses the promotion of the Sustainable Development Goals for UB's equity and fixed income funds. The impact of each fund is disclosed in fund-specific reports ».
The monitoring will take into account all the UN Sustainable Development Goals, as multi-strategy funds in particular can contribute to several objectives at the same time. We build the report using the methodology of Impact Cubed and its assessment of the fund's impact on achieving each SDG.
In forestry funds, the key sustainable development goals are:
Objective 13: Climate action
Objective 15: Life on land
Objective 9: Industry, innovation and infrastructure

To achieve these objectives, we will be monitoring, among other things, the impact of forests on carbon sequestration and climate change mitigation.
United Bankers, through its forest funds, is one of Finland's largest forest owners, being the fourth largest private sector forest owner in Finland. Through its forest funds, the asset management company owns more than 135,000 hectares of forest assets in Finland and the Baltics. In May 2022, the assets of United Bankers' forest funds were more than EUR 500 million. The funds invest in forest properties in Finland and the Baltics, as well as globally in the forestry, forest industry and further value added processing of final products, using forestry sourced materials.
United Bankers' forestry fund offering currently includes four funds, three of which invest directly in forest properties. These are available to professional investors only. For the availability of these funds in your jurisdiction, please refer to the Fonder section of our website.
United Bankers Specialists
Fund investment always carries a financial risk. The value of an investment in a fund may increase or decrease and the capital invested may be partially or completely lost. Historical returns are not a guarantee of future returns. The information presented is based on United Bankers' own estimates and sources considered reliable by United Bankers. The information on which the conclusions are based can change rapidly, and United Bankers can change its market outlook without notice. As such, no information obtained through the proposal should be understood as an invitation to take investment action.